Follow us on Facebook
Call us now: (828) 279-5043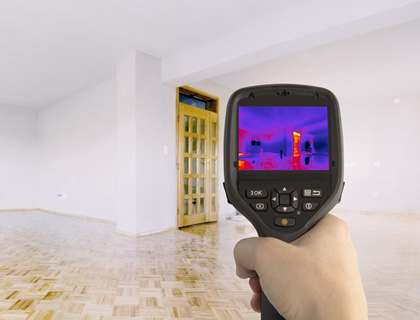 Energy Efficiency Review
A home energy efficiency review will help owners determine where their house is losing energy and money - and how such problems can be corrected to make the home more energy efficient. A professional technician will give your home a checkup. Items shown here include checking for leaks, examining insulation, inspecting the furnace and ductwork, performing a blower door test and using an infrared camera and/or thermographic scan to see where you may have areas of concerning air loss or temperature changes.

Your energy checkup will generally go into great detail to assess your home's energy use. we'll do a room-by-room examination of the residence, as well as a thorough examination of past utility bills. It's helpful for the homeowner to make a list of any existing problems such as condensation and uncomfortable or drafty rooms.

A careful and thorough energy check can uncover some simple ways to reduce your household's energy consumption, and give you clear advice about the benefit of upgrading or augmenting existing home features to use less energy and be more comfortable in your home.