Follow us on Facebook
Call us now: (828) 279-5043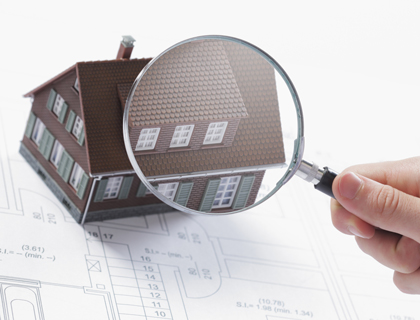 Home Inspections
Whether you're a buyer, a seller, or a current homeowner, a quality home inspection gives you a critical snapshot of your home's current contition. Emotion often affects people during real estate transactions and can make it hard to imagine (and easy to overlook) any problems with the home. A professional inspection will help sellers determine what to upgrade or repair prior to listing. Longtime homeowners should consider an inspection every 10 years or so to keep on top of potential problems and ongoing maintenance. We will perform a detailed non-invasive inspection of the home's structure, exterior, roof, plumbing, electrical, heating and air conditioning, interior, ventilation, appliances and fireplaces. From this inspection, we'll generate a comprehensive report with photos, and carefully review our findings with you. We want to be sure you clearly understand where either minor or major repairs or upgrades are required or recommended, and ensure that you know what will be required to maintain the systems we inspect.

STRUCTURE
We'll inspect entry ways, foundations, siding and porches looking for symptoms of trouble like sagging roof lines, gaps or damage to the siding, porches pulling away from the building, signs of rot or insect damage, settling, and cracks in foundations. We'll check the wooden support that sits on the foundation and into which the framing is fastened, and any exposed framing, to test for soft or hollow spots caused by rot or pests.

EXTERIOR
We'll perform a visual assessment of decks, balconies, eaves, soffits and fascias. We will look at the grading of the land around the house for obvious drainage problems, and check walkways and driveways for apparent deterioration or safety concerns. We'll also visually inspect vegetation surrounding the house for obvious problems such as the intrusion of roots near the foundation or buried utilities or overgrowth that might promote excess humidity or contribute to security issues. If installed, electric garage door openers will be checked to confirm they are properly installed and operational. Exterior inspections cover the main house only, outbuildings and fences can be included for an extra charge.

ROOF
We'll get up on just about any roof to check structure, shingle quality and condition, roof drainage systems, flashings, skylights, chimneys, and to look for areas that might allow water penetration. The age of a roof might be a good indicator of its condition, but an actual visual check by one of our Inspectors can usually estimate the real life of a 20 or 25 year roof in a given climate or on a particular type of construction.

PLUMBING
We will test the interior water supply and distribution system including water pressure, water heating equipment (including estimating age and approximate time to replacement) and the function and contition of vents, flues, and chimneys. We'll flush toilets to check for leaks and run all faucets to assess water pressure and the immediacy and volume of available hot water.

ELECTRICAL
We'll carefully inpsect your electrical system looking at current protections, grounding, and the presence of any non-standard or dangerous wiring. We'll check that the panel and service are appropriate for the home and that installation has been done correctly and the panel functions properly and safely. We'll flip switches and testtest the outlets in the house and note the number, type, and adequacy of smoke detectors.

HEATING AND AIR CONDITIONING
No matter the time of year, we'll inspect the furnace by turning up the thermostat and checking the response. Air conditioning cannot be checked if the ambient outdoor temperature is below a certain point. When possible, the air conditioning unit will be looked at for age and life expectancy, air output and temperature response, and condenser condition. We'll take a look at the thermostat age and function. If the energy source is oil or propane we'll check the condition of the tank and any visible lines running from the tank to the furnace. We can also run an efficiency check on the furnace for an additional charge.

INTERIOR
We'll make a visual scan of floors, walls and ceilings for signs of water intrusion, cracking, gaps or sagging. Stairways and railings will be checked for safety and code compliance and a sample of windows and doors will be inspected for condition and ease of operation. We'll check your countertops and a representative number of the kitchen cabinets and drawers for condition and integrity. The basement will be checked for indications of previous water intrusion in addition to signs of structural problems.

VENTILATION
Poor ventilation can lead to rot, mold, poor air quality or excessive energy consumption. We'll take a careful look at insulation and vapor barriers in unfinished areas of the attic and in the foundation area and look for the presence and operation of any mechanical ventilation systems in the attic and other high humidity areas such as kitchens and bath.

APPLIANCES
We'll run the dishwasher through a full cycle and check stove burners and oven to make sure each is operating properly. If other appliances such as washer, dryer, or microwave are present these will also be checked to make sure they are at least in operating condition. Where possible and appropriate, age and life expectancy of the appliance can be estimated.

FIREPLACES
Fireplaces, particularly in older homes, are a frequent source of problems. We check for the integrity of the flue, proper draft, any blockages in the chimney (even a birds nest can be a major problem), and will visually inspect, as much as possible, the exterior of the chimney for damage to bricks, pointing, and flashing.