Follow us on Facebook
Call us now: (828) 279-5043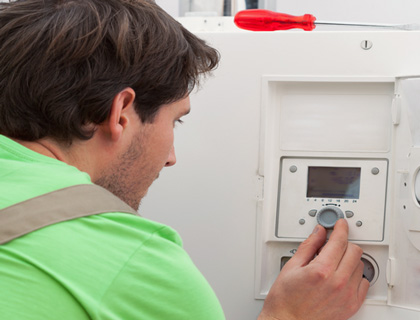 System Analysis
We'll perform a careful visual observation and inspection general operation of the plumbing and/or heating and ventilation system, and give you a report about the overall health of the equipment, expected maintenance, and if any repairs need to be made. Our systems analysis is a more in-depth inspection and review than what is available with our standard home inspection.

We will check for a carbon-monoxide detector, and if present, verify it's working properly. We'll check chimneys, flues ductwork and vents attached to the heating system for cleanliness, integrity, and efficiency. We'll make sure safety devices such as limit switches and pilot safety switches are in place and functional. The heat exchanger will be carefully inspected for condition and efficiency, and the entire internal area of the furnace system will be checked for soot or other indicators of dirty or malfunctioning nozzles or other components. We'll check condition of air filters, we'll clean the motor and fan, make sure the thermostat is functional and accurate, and check external fuel tanks, lines and connections.

For air conditioning systems, we'll check the exterior housing, coils, fins and motor for function and safety. We'll inspect the drain line for obstructions and make sure the hoses are secured and fit properly. We'll check filters, electrical connections and accessible ducting and registers to verify function and safety.